Summary
Hi, I'm a JavaScript Developer, Speaker, a Technical Writer, and an Open Source Enthusiast who is highly passionate about building fast, creative applications and writing beautiful code.

Also, I'm a kid who loves building cool things! These 'Cool things' include NPM Packages, VSCode Extensions, Games, and a lot of random things that I built for fun.

Currently I'm building a JavaScript based static-site-generator, Abell (The details are mentioned in projects section).
---
Skills
Languages / Frameworks
JavaScript & Node.js
90% of my projects are in JavaScript, Built
Abell
.
Python Used Python for B.E. project and other college projects
Topics
Web Performance,
WebGL,
UI/UX,
APIs.
---
Education
Terna Engineering College / Mumbai University
April 2016 - October 2020, BE Information Technology
GPA: 6.22 / 10
New English Junior College / HSC
2014 - 2016, Science
65.69%
BSM's Vartak Nagar High School / SSC
2004 - 2014
80.60%
Experience
July 2018 - Sept 2018, 2 Months
Stack: Vue, Django
The Souled Store is a popular e-commerce website. I helped The Souled Store to migrate PHP based backend to Python (Django) based backend and wrote few features and solved bugs in frontend using Vue.
Jan 2018 - April 2018, 3 Months
Stack: MongoDB, Angular 5+, Express, Node.js
Bew Digital is a freelancing startup. I built authentication APIs, and CRUD operations of product in Node.js and Login, Registration components in Angular for an E-commerce client.
---
---
Projects

a JavaScript based static site generator to generate markdown, JSON, or static-data based websites. Abell also includes a custom 0 dependency template engine that renders `.abell` files.
Fun fact: This resume is built using Abell as well.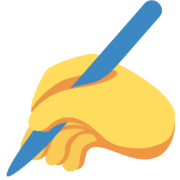 1k+ GitHub Stars, 36k+ Page Views, Made it to the GitHub Trending
In college, I hated writing assignments so I made this tool where you can type/paste text and you get an image that makes the text look like it is handwritten.